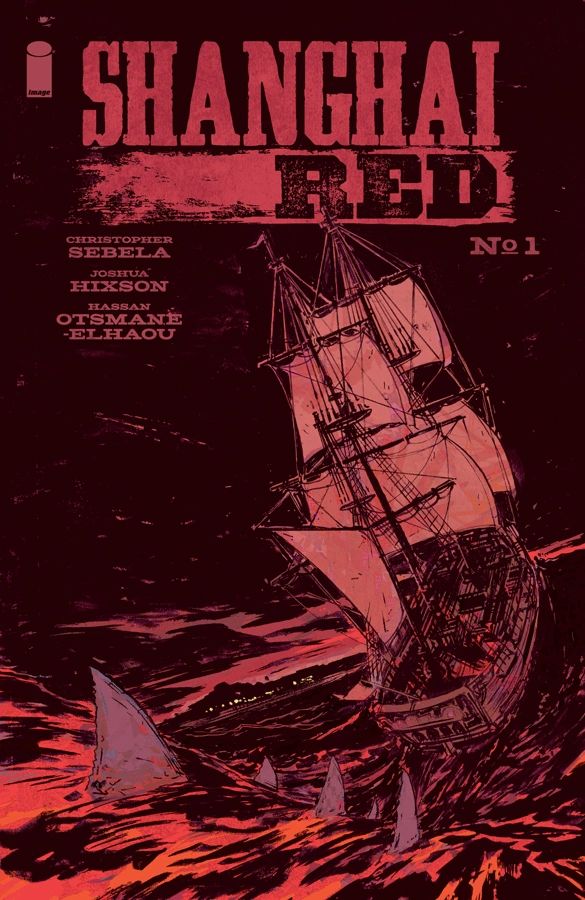 IMAGE
Writer/Designer: Christopher Sebela
Artist/Colorist: Joshua Hixon
REVIEWED by: MICKEY
Shanghai Red has allot going on! While having an obligatory comic equivalence of a montage in an inaugural issue, there is a whole lot of things happening in the present tense that checks all the boxes. The art style here would be at home in a VERTIGO title and in no way is that statement a bad thing! There are so many set pieces that draw the eye in for a closer look. At once you notice the stark colors and heavy line work shift from one frame to the next. Its masterful visual storytelling.
The writing is solid and poured over! Sebela is also an integral part of the concept the narrative weaves, through panels, smoothly syncing with the dialog. If you enjoy brawls, pirates, old frontier justice or any interesting tropes of the western genre, you need to pick up a copy of SHANGHAI RED… the twists and turns in this romp are worth every penny!