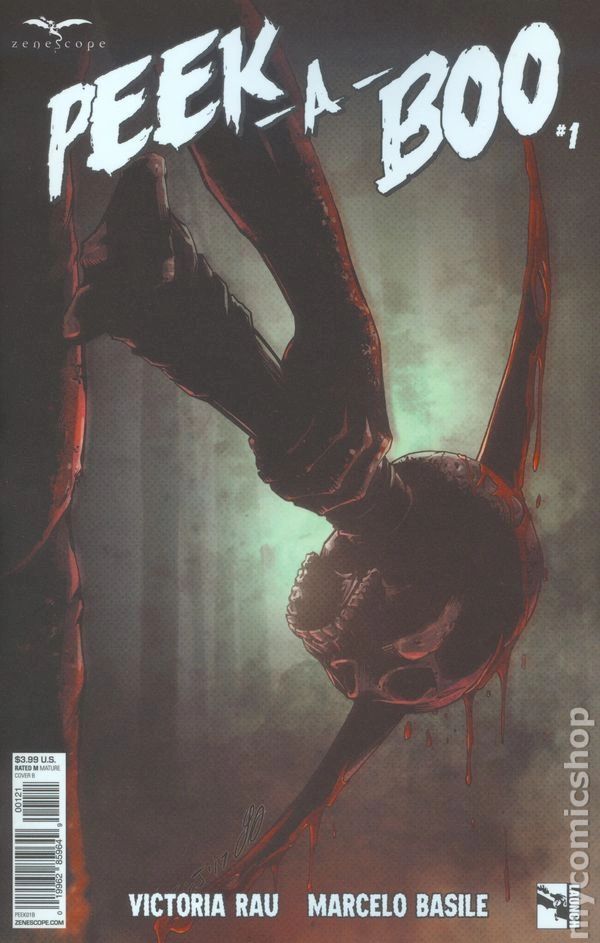 ZENESCOPE
Writers: Joe Brusha, Ralph Tedesco, and Victoria Rau
Artist: Marcelo Basile
REVIEWED by: MICKEY
Horror comics are in short abundance these days & stand out titles are definitely in short order; especially those without some sort of supernatural slant. PEEK-A-BOO sets itself apart – it doesn't break from the age-old trope of mutant desert dwellers, very similar in the groove of the Hills Have Eyes carved years back.
Usually an adherence to an established genre isn't something that readers are looking to get on board with. In this case, the art uses a unique palette change from night to day, and from by the fireside to characters running from impending doom. The gore abounds and immediately drops you into a full-blown blood bath. This little title has enough going on that you are left begging for the next issue to see just how everything plays out. It's also a 5 issue limited series, so hopefully the break neck pace continues. Pick this title up if you need a little splatter in your collection! I mean, who doesn't?