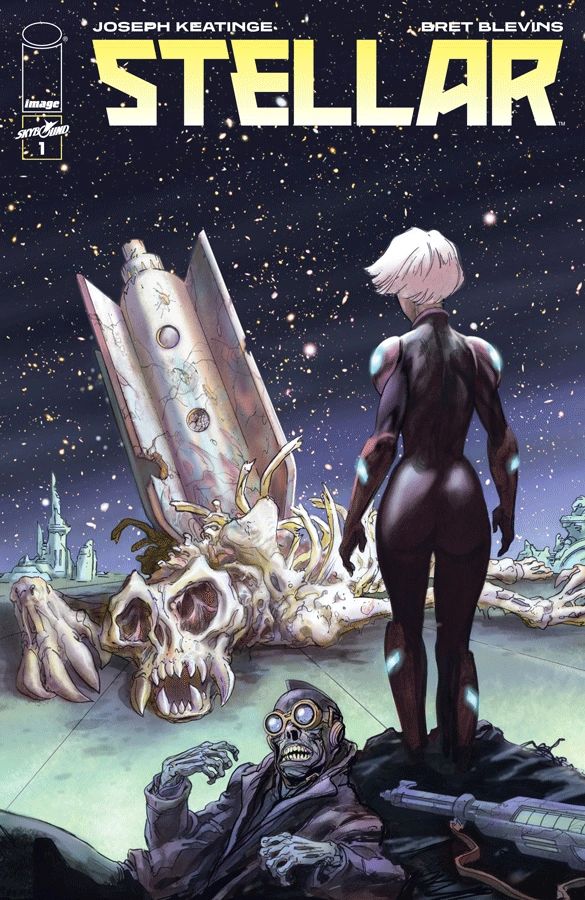 IMAGE
Writer: Joseph Keatinge
Artist: Bret Blevins
REVIEWED by: MICKEY
Strictly speaking, the level of artistry on display here from Bret Blevins is probably the coolest stuff that has come around this year! He has a fine-line style that doesn't have an equal out there except for the master, Geof Darrow. Interior set pieces and exterior environs, whether day or night convey a sense of being in an alien civilization on the decline from years of a warring and massive scale destruction. Somehow it all comes together and the feeling of being transported sticks with you.
The writing here is solid enough to get the ball rolling. A tale of a bounty-hunter on the run from a dubious past feels rhetorical at points, but the solid dialogue from other interesting and quite humorous characters breaks that little vibe up nicely once it's all said and done. This little gem is hiding in plain sight! Go get your copy and take the ride. It's worth your time!