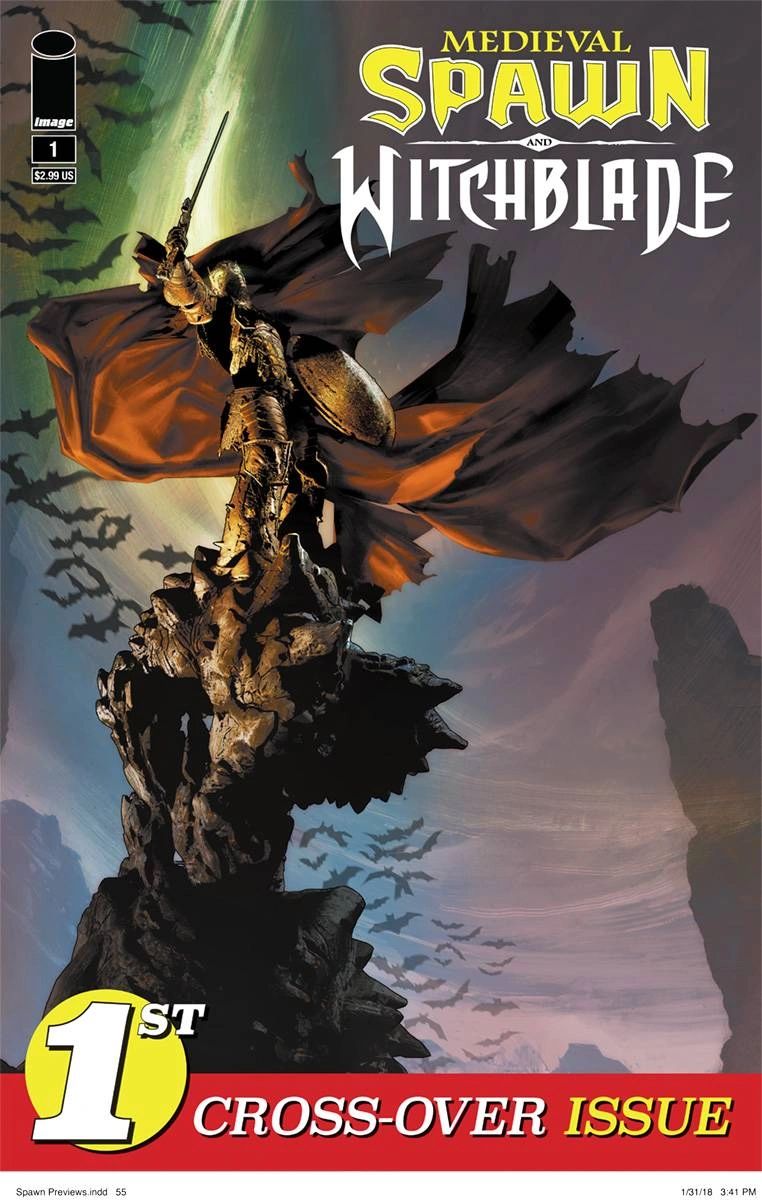 IMAGE
Writers: Brian Haberlin; Brian Holguin
Artists: Brian Haberlin (artwork) Geirrod VanDyke (colours)
REVIEWED by: MICKEY
Spawn is an ominous character to assume the mantle of. Todd McFarlane laid the groundwork for probably one of the most recognizable antiheroes ever created. Here the Brian's have crafted a worthy tale, both in storytelling and beautifully rendered interiors. One of the coolest iterations of Spawn, as far as visuals and story, is hands down Medieval Spawn. Alongside him in this yarn is another character that lifted herculean weight for the IMAGE brand in the early nineties, Witchblade.
This book is definitely a stage-setter for things to come. With that said, it's still chock-full of action and atmosphere; which we all know the momentum building can often sacrifice exciting things in favor of backstory. Please believe that this little journey of the macabre and action heavy set pieces belongs on your pull list.