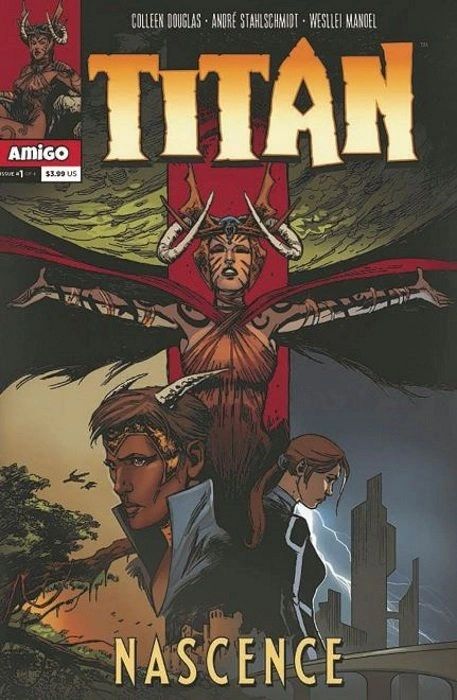 AMIGO Comics
Writer: Colleen Douglas
Artists: Andre Stahlschmidt (art) Wesllei Manoel (colors)
REVIEWED by: MICKEY
The world on display here is complicated. The main character TITAN has a lot on her plate: cosmic travel for the sole purpose of meeting quotas of rich people's inhabitable planets for a corporation run by her careless father & political intrigue with supernatural beings pulling the strings of commerce and universal susceptibility to their will.
This occult/space opera is a heady brew in its inaugural issue. But that doesn't mean all we find here is backstory, although that certainly is present. We get a glimpse at the main character, TITAN's enormous amount of supernatural power, after being exposed to unusual amounts of radiation near a singularity. If you are a fan of things like the movies, Event Horizon or Ghosts of Mars, this Occult/space opera is setting up to unload a major dose of the creeps!